Visitors to Cornwall often seek out accommodation and one that has become a favourite of many is the Jamaica Inn. Not just because it is a wonderful place to stay, but because of the legends of the ghostly hauntings that are said to occur here along with its rise to fame as a result of being the scene for a once popular television series.
Television Series
The Jamaica Inn is similar to other Inns throughout the United Kingdom. It is found at Bodmin Moor. It has an intriguing history of being affiliated with smuggling. It was the location for Alfred Hitchcock's 1939 movie Jamaica Inn. Originally the Inn was where the changing of horses would take place. In 1983 there was a television series that was created called the Jamaica Inn.
The Hauntings
According to a recent review titled Hotel Re
view, Jamaica Inn, Cornwall there have not been any ghostly activities but the Inn has a history of such. Others say that there have been some spooky events on occasion. Such as the hearing of conversations being spoken in an unknown language when it seems that there is nobody around. It is being suggested that this language may be that of Olde world Cornish. Then there is hearing of the hoofs of horses clicking along the cobbles, when in fact there are no horses to be seen. Even more chilling is the sighting of a man in a hat and cloak who seems to have the ability to float through doors made of solid doors.
Ghost Hunting Opportunities
Such is the fame of the Jamaica Inn that its proprietors are now opening up accommodation for ghost hunters. Accommodations can be booked for evenings and weekends to give the paranormal enthusiasts the opportunity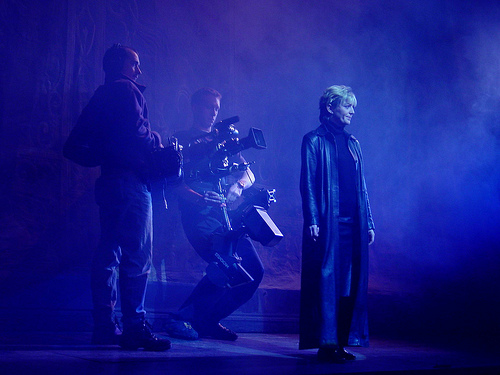 to have a first-hand ghost experience. The Jamaica Inn has spurred the interest of many as a result of appearing in the television program called "Most Haunted". The program claimed that the Jamaica Inn produced one of the scariest episodes that the program had ever produced.
There have been many investigations into the hauntings of the Jamaica Inn but to date, no logical explanation has been raised to explain the unusual happenings.
A History of Murder
It is said that many years ago a stager was enjoying a glass of ale when he left the unfinished drink and went outside. He never returned to finish his drink and he was never seen alive again. His body was discovered on the Moor the next day with no evident cause of death.
The footsteps heard through the halls of Jamacia Inn are believed to be those of the ghost of the dead stager.